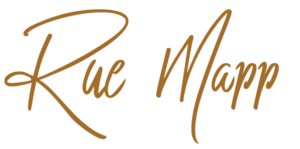 an awarded 
leader, speaker,
and public lands
champion
Her first satisfied customers: baby dolls. Moving from her toys, Rue perfected sewing as a teen from her seamstress mom known around the Bay Area for outfitting members of their family church and community. Those earlier design days led to Rue's first clothing business, Rulette Wear, based in San Francisco. The designer's first shot at outdoor apparel came when her snowboarding friends brought to her attention the lack of styled performance options for snowboarders. Today, Rue is co-creator of a hike collection with outdoor retailer REI Co-op through her for-profit business Outdoor Afro, Inc.
CLIF BAR® has partnered with Rue through her national network Outdoor Afro for nearly a decade. Because of this thoughtful partnership, collaborations have only strengthened in support of the network's programs. Summer 2022, CLIF® launched a new effort to champion outdoor experiences. Together, Rue and CLIF® Athlete Venus Williams celebrated what Black joy in nature looks and feels like at an Outdoor Afro event on Miami's Virginia Key Beach. Watch their beach hike here.
Rue founded Outdoor Afro as a social enterprise in 2009. The now national not-for-profit celebrates and inspires Black connections and leadership in nature. Headquartered in Oakland, California, Outdoor Afro incorporated as a 501(c)(3) in 2015. Today, the staffed organization includes more than 100 trained volunteer leaders, led and designed by Rue to innovate not-for-profit as movements of change. Photos by Tiffanie Page.
"Nature Swagger" is Rue's first book by American publisher Chronicle Books. This project is a beautiful combination of breathtaking photos and compelling stories of Black joy in nature. Click to order
 your copy today. The book releases to the public Nov. 1, 2022. Photos by
Bethanie Hines
.
Rue grew up in a hunting and fishing family on a Northern California ranch. Recently, she's eased back into this lifestyle as a "born-again hunter" through duck, dove, turkey, geese, pheasant, wild boar, and antelope hunts. She took her first buck in Wyoming during fall 2021. Watch Rue's most current hunt with Janis Putelis of popular Netflix series "MeatEater."  Photos by Dave Gardner.
National Geographic Fellow
National Wildlife Federation Communication Award Recipient
Former First Lady Michelle Obama's Let's Move Initiative Contributor
When Rue shares stories from the land, people of all walks of life listen. She's served on national platforms with congresspeople, outdoor professionals, corporate partners, and global leaders.  Visit  AAE speakers for bookings.
International cruise line Hurtigruten Expeditions made cruise industry history with the creation of its Black Traveler Advisory Board. Hurtigruten invited Rue to become one of its founding members. Rue took an 18-day Antarctica voyage in February 2022 to help drive change and new opportunities for Black people in the adventure cruise industry, increasing visibility and inclusivity of Black travelers. The first-time experience earned Rue and Outdoor Afro new media exposure with publications across the globe, including Outside, Business Insider, Travel + Leisure, The Smithsonian, Ebony, Daily Beast, Newsweek, and Travel Noire.